V INTERNATIONAL SCIENTIFIC AND PRACTICAL CONFERENCE "SCIENTIFIC SUPPORT OF ANIMAL HUSBANDRY IN SIBERIA"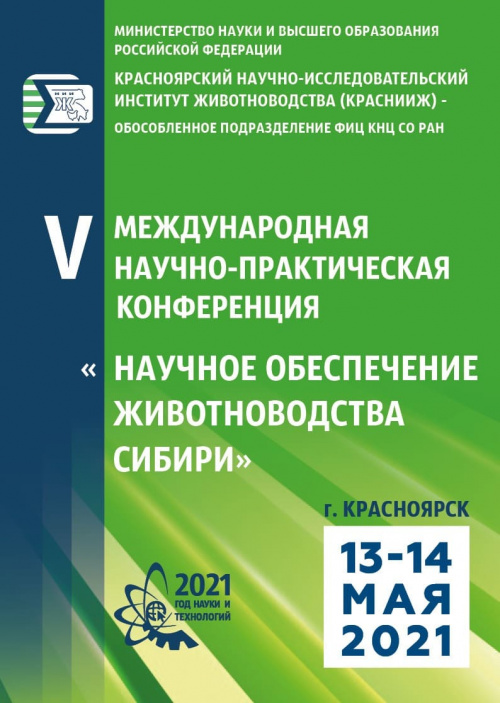 On May 13-14, 2021, the V International Scientific and Practical Conference "Scientific support of animal husbandry in Siberia" will be held online at the Krasnoyarsk Research Institute of Animal Husbandry (KRIAH), which is a separate subdivision of the Federal Research Center KSC SB RAS.
Forms of participation in the conference: report presentation in a remote interactive mode with the publication of the article; by correspondence with the article publication.
The deadline for submission of materials is April 19, 2021.

Share: