About the center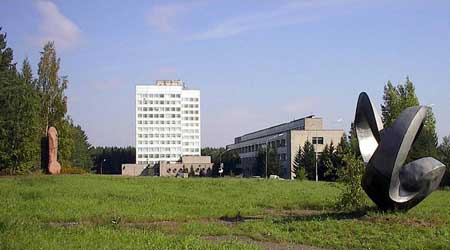 The Federal State Budget Scientific Institution, Federal Research Center "Krasnoyarsk Science Center of the Siberian Branch of the Russian Academy of Sciences" ( FRC KSC SB RAS ) was established on 1st August 2016.
The Center united eleven scientific organization of the Krasnoyarsk Region.
The strategic aim of establishing the center is the development of fundamental and applied investigations connected with space, information and biosphere technologies as well as the achievement and maintenance of leading competitive positions in the current fields of modern science.
FRC KSC SB RAS is nowadays an optimal scientific-organizational structure to implement fundamental and applied work of multi-, trans-, and interdisciplinary character, which allows one to carry out research in terms of state assignments, scientific grants and programs and to perform work under contracts with enterprises of the current sectors of economy. The Institutes incorporated into FRC KSC SB RAS have a unique joint research infrastructure, including the Center of collective use and an integrated land area in Akademgorodok as well as highly professional staff, which is intended to provide conditions for advanced investigations and practical developments in the fields which are strategically important for the country.
The establishment of the research center has the most important social function: it is expected to make a substantial contribution into the increase of the intellectual level and status of the city of Krasnoyarsk as one of the leading science centers of Russia.
FRC KSC SB RAS and its Institutes are open for cooperation with all the organizations concerned in the field of scientific research and knowledge-based production and modern technologies.