The premiere of the documentary film "Space over the Yenisei"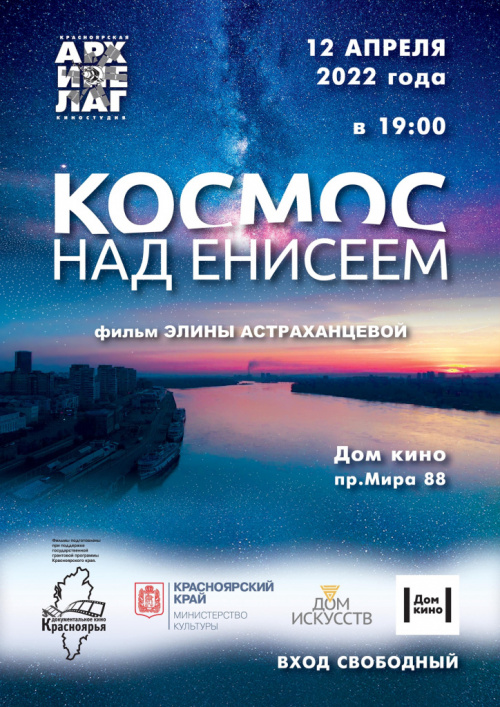 On April 12, The Cosmonautics Day, we invite you to see the new film "Space over the Yenisei" directed by Elina Astrakhantseva. This is a film about grandiose projects related to space exploration performed in the Krasnoyarsk Region in the 20th century.
At the end of the 50s, in the closed town of Krasnoyarsk-26 (now Zheleznogorsk), on the initiative of S.P. Korolev, an enterprise was founded which was the first to launch the rocket Cosmos-3 at Baikonur in 1964, which later became the most reliable rocket of the USSR. In the 1960s, by order of the same Sergei Korolev, the experimental complex BIOS-3, the world's first closed life support system, was built at the Krasnoyarsk Institute of Physics. The Krasnoyarsk Region is one of the most important centers of unmanned cosmonautics, where the Glonass navigation system was created. The film includes an interview with the famous biophysicist Iosif Gitelzon, one of the founders of the BIOS-3 system, footage of the last interview with Grigory Chernyavsky, Mikhail Reshetnev's chief deputy, filming in scientific institutions and organizations of the region, as well as rare archival footage.
The premiere screening will be held at the Cinema House (Krasnoyarsk, Mira Ave., 88)
Start: April 12, 19-00
Free admission
Share: