Scientists of KSC SB RAS received a grant for the implementation of a project to develop molecular genetic methods for diagnosing recurrent bladder cancer.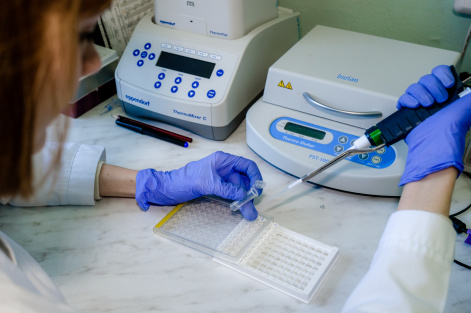 Doctor of Biological Sciences, Chief Researcher of the Institute of Biophysics of SB RAS Lyudmila Alekseevna Frank received a grant from the Krasnoyarsk Regional Science Foundation within the framework of the "Competition of projects for applied scientific, technical, social and humanitarian research and experimental developments aimed at creating products and technologies to ensure the competitive advantages of the Krasnoyarsk Region".
The purpose of the competition is to promote applied research and experimental developments to ensure the competitive advantages of the Krasnoyarsk Region in highly relevant directions of science for the socio-economic development of the Krasnoyarsk Region.
In accordance with the goals, the research theme of Lyudmila Frank's project is devoted to the development and validation of molecular genetic methods for the diagnosis and stratification of the risk of recurrence of non-muscle invasive bladder cancer.
"Modern oncology has made significant progress in the treatment and diagnosis of cancer. However, the insidiousness of these diseases lies in the fact that in the early stages they are almost asymptomatic. Meanwhile, the earlier the disease is detected, the more successful the treatment will be. Therefore, the problem of early diagnosis and search for markers which could provide such diagnostics is urgent. Another problem is tumor recurrence since sometimes after treatment, the tumor reappears, often in a more severe form. Unfortunately, the reasons for this development are still poorly understood, but learning to predict it and choose the right therapy is an exceptionally important task.
Within the project the diagnostic and prognostic potential of a compound called surviving will be studied, as its key role in the processes of oncogenesis has been shown. The object of our research will be bladder cancer. Oncologists, with their supervisor in this project Professor Ruslan Aleksandrovich Zukov, Doctor of Medical Sciences, will directly participate in the research.
We hope that as a result of this study, a highly sensitive non-invasive method for detecting the survivin tumor marker will be developed and its diagnostic value for early detection of bladder cancer will be determined, as well as the possibility of predicting the recurrence of this disease using molecular genetic analysis, " said Lyudmila Frank.
Share: