How can a student get into science?
25 January 2022 г. FRC KSC SB RAS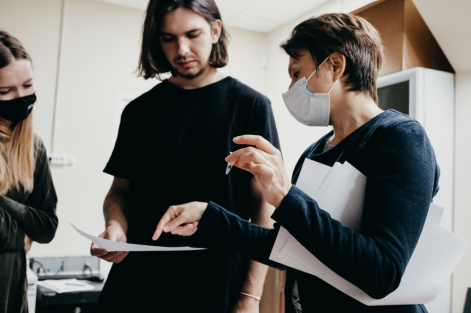 Since 2005, on January 25, Russia has officially celebrated Students Day. Unofficially, the tradition of celebrating Tatyana's Day began in 1755, when a decree was signed establishing Moscow University. Initially, only students of Moscow University took part in the celebration, and then it spread to students of other educational institutions. In fact, this is the day of higher education, and without it, there would be no science. Actually, some of today's students will become scientists in a few years. Science is an incredibly exciting field of activity. Scientists conduct the most complicated experiments, go on internships and expeditions, receive grants for their own projects, they are awarded prizes, sometimes Nobel prizes, for discoveries that change our world.
It is believed that the path to science lies through post-graduate studies, but it is better to get into a scientific laboratory and join science in a master course or even earlier. Scientists need assistants for research such as engineers, laboratory assistants, enthusiastic people who are ready to learn the basics of the profession, combining university studies and scientific work. If you are, say, a botanist or interested in a specific scientific topic, you will be in high demand. Active and enthusiastic specialists are always in demand.
How does this happen? Scientists submit applications to the administration of the institute or report to a friendly department at the university that they need working hands and inquisitive heads for some research. Students at the beginning of the school year, when it comes time to do term assignments, are informed about all the possibilities. Here, there may be some peculiarities. For promising directions supported by large grants or projects, students can purposefully look for the best ones.
But one can take the initiative himself by starting to look for an opportunity for scientific work. There are no recipes here. One can participate in conferences, follow the publications of scientists, search for them on the Internet, social networks, contact the head of the department ...
Since 2020, the Ministry of Science and Higher Education of the Russian Federation has launched a federal program for the employment of students and university graduates for research positions. The program was implemented in 2021 and may be continued. Over the past two years, several dozen young graduates have become engineers in the laboratories of the Federal Research Center "KSC SB RAS" and they are now mastering the basics of the scientific profession.
Congratulations to all those involved with Student's Day!
We will also be glad to see among our researchers those who are passionate about science!
Share: