Krasnoyarsk scientists tell how they are monitoring the ecological situation in Krasnoyarsk and in the Region.
9 February 2021 г. FRC KSC SB RAS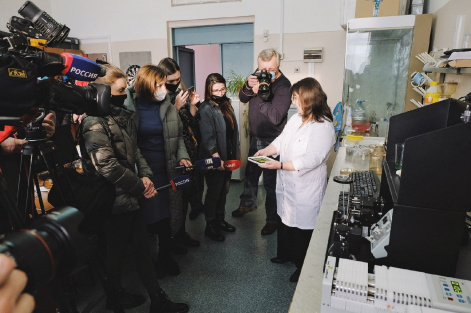 On the Day of Russian Science, scientists of the Federal Research Center "KSC SB RAS" share with journalists the results of their work on studying the quality of the environment. The specialists showed laboratories, and explained what methods, instruments and approaches could be used to assess the quality of the environment, how they had assessed the consequences of the oil spill in Norilsk, investigated the causes of the blossoming of the Abakan channel, and created an air quality monitoring system in Krasnoyarsk.

Share: