Young scientists of the Federal Research Center "KSC SB RAS" have won the scholarships of the President of the Russian Federation
31 December 2020 г. FRC KSC SB RAS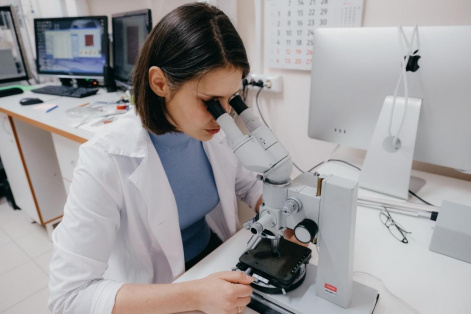 The results have been summed up for the competition for scholarships of the President of the Russian Federation in 2021-2023 for young scientists and graduate students carrying out promising research and development in priority areas of modernization of the Russian economy.
Three young scientists of the Federal Research Center "KSC SB RAS" became the winners of the scholarships of the RF President.
- In the direction of "Energy efficiency and energy saving, including the development of new types of fuel":
Ivan Tarasov "Study of the influence of the atomic ordering effects and crystal lattice strain on the physical properties of hybrid nanostructures based on iron silicides"
- In the direction "Strategic information technologies, including the creation of supercomputers and software development":
Anna Lukyanenko "Study of the influence of design features (morphology, topology and composition) of silicon nanowire transistors on their electrical characteristics"
Vitaly Sutormin "Development of an ionic surfactant method for controlling liquid crystals using a binary mixture of surfactants"
One of the laureates of the RF President scholarship, junior researcher at the L.V. Kirensky Institute of Physics SB RAS, Anna Lukyanenko shared her plans for the next year.
What is the essence of your project?
Transistors based on nanowires are promising elements for creating spintronic devices and highly sensitive sensors. However, unlike classical electronics, different areas of application impose their own requirements for the parameters of nanowire transistors. We are to determine how the shape of the sensing element, as well as the drain/source material, affects the characteristics of a multifunctional sensor based on a nanowire transistor. We will also estimate the prospects of using these structures in spintronic devices.
What are your plans for next year?
First of all, we are going to investigate the influence of the topology and morphology of the sensing element (nanowire) on the parameters of multifunctional sensors based on nanowire transistors. Also, we will investigate the possibilities of manufacturing a nanowire transistor with ferromagnetic contacts (drain and source) and study the associated quality problems of interfaces between ferromagnetic and semiconducting elements.
We congratulate the winners and wish them success in their future work!
Share: