Nafen is of necessity: a business cluster for production of nanocomposites, will be created in Siberia
24 April 2019 г. FRC KSC SB RAS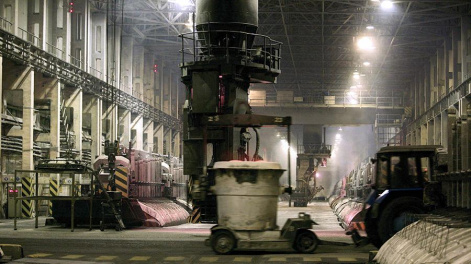 In the Krasnoyarsk Region there is a plan to create a business cluster which will produce composite materials. The core of this cluster will be the world's first industrial production of nanofibers based on aluminum oxide (nafen), which can aid in improving the properties of some materials. The scientists are planning to increase the strength of metallic parts produced using 3-d printing by a factor of three, improve the durability of tires, and to enhance the strength of building concrete by 60 %.
The new material nafen consists of alimunum oxide nanofibers which are comparable in size with carbon nanotubes. Their diameter is 10 nanometers which is 5 thousand times thinner than a human hair. However, nafen, as compared to nanotubes, is more uniformly distributed in mixtures with other substances.
— In the production process nanotubes are attracted to each other and tangled, forming knots which cannot yet be separated into single particles, says Stanislav Khartov, senior researcher of the Krasnoyarsk Science Center SB RAS. – When nanotubes are added to a material, the resulting composite becomes inhomogeneous and its strength characteristics cannot be easily predicted. Unlike nanotubes, nafen which consists of nanofibers forms stable dispersions.
Besides, nafen is more cost effective than carbon analogs. The cost of its production is expected to be €60 per 1 kg, which is 100 cheaper than nanotubes.
The conception of the new business cluster producing composite materials was developed by the Krasnoyarsk Nanotechnological Center, Krasnoyarsk Science Center SB RAS and an Estonian company. In addition, the project involves Krasnoyarsk Business Incubator which provided a part of the equipment.
It is assumed that in the future, this production of aluminum nanofibers will have branches, small industries, which will fabricate materials with improved properties, their composition will include nafen.
One expects to obtain a great number of innovative products. They include super high molecular weight polyethylene which is to be stronger than metal, modified concrete which can endure 60% higher weight along with higher stability to temperature fluctuations, durable tires, powder for 3-d printing of composite parts which will be three times stronger than products created using standard techniques.
In the future nafen can be used in the production of reinforced biological materials for prostheses, dielectric ceramics, fireproof clothing, fade resistant dyes, in particular, for road marking.
The developers say that all the participating companies must share a part of their business with the business cluster. They will be given access to the equipment for the production of nanofibers and all the necessary technological information.
— Today, we have plans to join the investment program «Yenisei Siberia», which can aid in getting the necessary financial support, explains Stanislav Khartov.
After raising funds, the organizers are planning to create an industrial site whose location is being discussed.
— Now, 45 industrial clusters exist in Russia, which according to the government decree, are supported by the state, says the leader of the Russian Association of clusters and technoparks Andrei Shpilenko. — However, the given project does not yet meet its requirements. In particular, in a cluster there must be not fewer than 10 enterprises with a definite level of cooperation. At present, the possibility of creating and maintaining such conditions is not obvious; this can imply additional risks in implementing the suggested innovative idea, which appears interesting and promising.
According to the representatives of the Krasnoyarsk Nanotechnological Center, this center already provides financial support for three projects connected with the creation of products using aluminum oxide nanofibers. Among them is the development of materials for road marking (N-Dyes) and creation of powders for 3-d printing using metal (N-Aluminum) and fireproof ceramics (N-Fireproof).
— All these materials are already at the stage of industrial tests. Besides, Krasnoyarsk Plant of Non-ferrous Metals can join the project, its specialists are involved into creating modifications of silver and platinum, says the representative of the center. All these measures are necessary in order to form consumers' interest to nafen, which will allow launching its production on the industrial scale.
Nafen production with the capacity of 5 tons per month and launch of the first facilities of the modified products can be expected just in nine months after getting the necessary investments. The estimated cost of the project is 100 mln roubles, says Stanislav Khartov.
Source: Izvestia
Share: