Wheat Waste Could Be used as New Medical Materials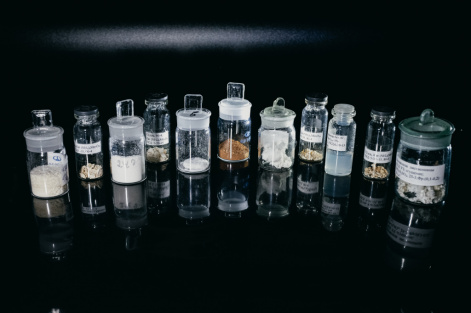 Krasnoyarsk scientists have developed a method for sulfating lignin obtained from waste wheat. The sulfation process makes lignin water solvable and provides it with anticoagulant activity, which makes it possible to use lignin in pharmacology. The research results are published in the journal Catalysis Today.
During the deep processing of plant raw material in the pulp and paper industry, a huge amount of waste is generated, in particular, lignin which must be disposed of. However, lignin is a difficult to recycle and it is hardly used anywhere. Currently, scientists are actively developing new, more efficient methods for processing technical lignin into valuable substances and they are looking for areas of their application. A promising area of chemical modification of lignin is sulfation, which allows modifying lignin and endowing it with new properties, in particular, with pharmacological ones: anticoagulant activity and water solubility. The task of the scientists was to find the optimum conditions for obtaining sulfated lignins. Krasnoyarsk chemists solved it using harmless reagents.
Scientists from the Federal Research Center "KSC SB RAS" and Siberian Federal University investigated the effects of various solvents and catalysts on the process of sulfation of lignin with sulfamic acid. Based on the performed studies, a new optimal method for the catalytic sulfation of lignin from wheat straw using sulfamic acid, dioxane ether as a solvent and urea as a catalyst was proposed. This method proved to be effective, safe and environmentally friendly. Sulfation provided lignin with unusual properties, such as water solubility. Researchers suggest that it could thus be used for medical purposes.
"One of the main plant waste among agricultural residues in the world is wheat straw, whose production in the world amounts to more than five hundred million tons per year. At the same time, wheat straw contains 16–25% of lignin. The production of sulfated lignin derivatives is a promising area for its processing. We tried to find the most convenient parameters for this process. After the reaction, the presence of a sulfate group in the structure of lignin was confirmed by a combination of physicochemical studies. The inclusion of a sulfate group in the lignin structure increases the solubility and biodegradability of lignin. In addition, sulfated lignin derivatives in the long term can exhibit antiviral and anticoagulant activity, which makes them in demand in pharmaceutics and medicine. However, for this it is necessary to carry out additional thorough research ", - told Yuri Malyar, Candidate of Chemical Sciences, Senior Researcher at the Institute of Chemistry and Chemical Technology of FRC KSC SB RAS.
The research was supported by the Russian Foundation for Basic Research and the Krasnoyarsk Regional Science Foundation.
Share: