Congratulations on the International Women's Day
5 March 2021 г. FRC KSC SB RAS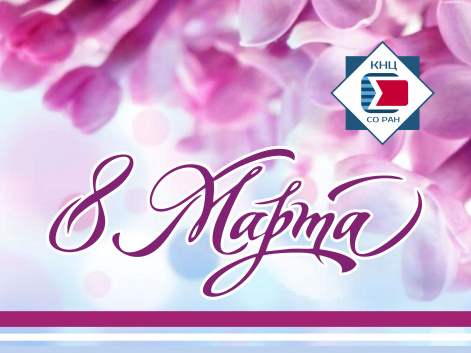 Our dear ladies!
Following a wonderful tradition, I would like to congratulate you on the arrival of spring, and approaching warm and tender holiday!
Our charming representatives of the beautiful half of humanity, work successfully in almost all scientific laboratories, departments and services of our large center, in research and administrative positions. Without our dear ladies, scientific achievements would be impossible, research would not be successful, because women inspire us by their creativity, patience and love.
Thank you for your responsibility and professionalism, for the fact that you always support us, you are always by our side. I would like that happiness always accompanies you, and that those who are still waiting for it will receive it exactly as they are dreaming of. Let your home be cozy, providing a feeling of safety and security. I wish you love and harmony in your life.
Happy Eighth of March!
Acting director of the Federal Research Center "KSC SB RAS" А.А. Shpedt
Share: