Chairman of the Supervisory Board of the Regional Science Foundation Sergey Ovchinnikov was awarded the title "The Professor of the Year"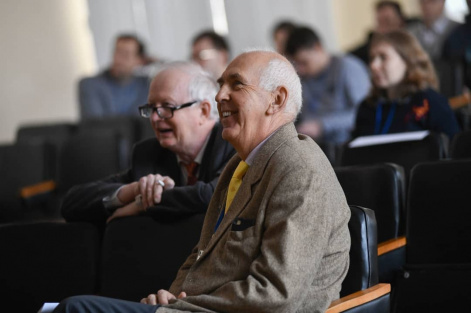 The best professors, deans and rectors of universities in the country, who have distinguished themselves by outstanding results in education and science, are chosen by the Russian Professorial Assembly.
Sergey Ovchinnikov is the Honored Scientist of the Russian Federation. He trained 29 Candidates and 7 Doctors of Sciences. Jointly with American colleagues he published a monograph for Oxford University Press. Overall, he has published over 450 articles in peer-reviewed journals on various aspects of magnetism and superconductivity; he is also a co-editor of the International Journal of Superconductivity and Novel Magnetism.
Congratulations to Sergei Gennadievich with the award and wish him new achievements and discoveries!
Share: