Notification of the Emergency center of FRC KSC SB RAS on the spread of coronavirus infection
29 May 2020 г. FRC KSC SB RAS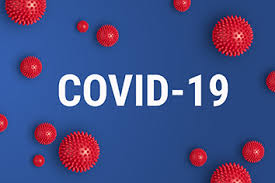 Dear colleagues and residents of Krasnoyarsk!
Unfortunately, at present, the spread of coronavirus infection in the Krasnoyarsk Region continues. This week, the coronavirus was detected in two employees at the Krasnoyarsk Science Center SB RAS. The employees performed their work in a separate room at Akademgorodok, 50, building 34. At present, specialized sanitary treatment has been performed in this room; people who were in direct contact with the infected ones were identified and they are on lockdown. The infected employees feel satisfactory, undergo outpatient treatment at the place of permanent residence in the village Minino of the Emelyanovskyi district and do not violate the lockdown regime. The last contact with them at work took place on May 18, 2020, more than 10 days ago. Since that moment, no new cases have been detected among people who were in contact with them.
In connection with recent events, the Center has tightened control of its working hours, and created an Alternate Emergency Center in case of unforeseen situations. The maximum possible number of employees has been transferred to the remote working mode, all events with the participation of three and more people should be organized exclusively in the video conferencing mode, while a strict mode of using personal respiratory protection means is followed.
Since March 17, 2020, FRC KSC SB RAS provides sanitary treatment of workrooms and common areas, and takes extensive measures to prevent the spread of the disease. At the moment, the situation at all the facilities of FRC KSC SB RAS is under constant control of the Emergency Center.
We appeal to all employees and residents of Akademgorodok to continue the lockdown regime established by Decrees of the Governor of the Krasnoyarsk Region, to comply with the recommendations of federal and regional authorities, the instructions of FRC KSC SB RAS to prevent and reduce the risk of the spread of new coronavirus infection COVID-19, and to use personal respiratory protection means (masks, respirators, etc.) when visiting organizations and institutions, being in public places and transport. The more effectively we stop the spread of coronavirus, the faster we will return to the previous working mode.
May 29, 2020
Chairman of the Emergency Center, A.A. Shpedt
Share: