The Center for Сollective Use of KSC SB RAS will receive new scientific equipment in the framework of the national project "Science"
16 October 2019 г. FRC KSC SB RAS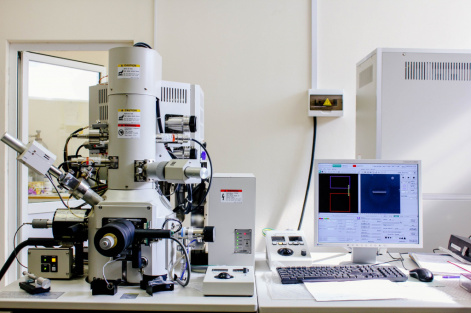 The development of the regional center for collective use of FRS KSC SB RAS has been supported by a grant under the federal target program "Research and Development in Priority Directions for 2014-2020". Scientific equipment will be acquired to ensure the implementation of priorities of the scientific and technological development.
According to the Press-service of the Ministry of Science and Education of the Russian Federation, more than twenty Russian scientific institutes and universities won the competition for the best projects for the development of the Centers for collective use (CCU). Each of them will receive grants amounting to 52.4 - 160 million roubles for two years.
The Krasnoyarsk Regional Center for Collective Use was created in the Krasnoyarsk Science Center, SB RAS in 2001 on the basis of several academic institutes. The center has modern equipment for solving scientific problems in the field of physics, chemistry, and biology.
According to the Doctor of Technical Sciences, prof. Anatoly Rubaylo, the head of the Regional Center the federal support will aid in maintaining the instrument base, replace outdated and obsolete equipment, as well as in acquiring completely new devices which are needed in advanced fundamental research. Almost all the major scientific institutions will receive support, and all the main areas will be provided with funds.
Share: