To attract and to disarm: scientists have found a new method to reveal plant pests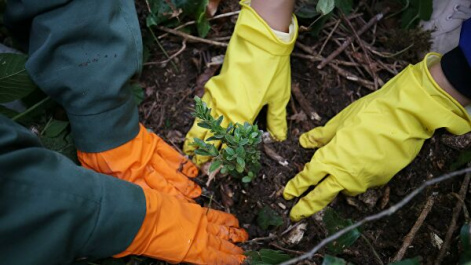 Damage for the ecosystems infested by insects-pests fr om other regions is continuously increasing. An international scientific team has suggested using special plantations for the observation of woody plants to timely reveal potentially harmful organisms before they spread to new areas. The results of the research have been published in the journal "NeoBiota".
It is recommended that the special plantations for observation should be organized in the regions and countries which actively export woody plants and plant products.
"In the first case, local plants of the country-exporter which have economic value at the world market, are grown on the plantations. As a rule, such plants are exported for the purpose of landscape gardening and design (e.g. bonsai). In the second case, plantations for observation include seedlings or adult plants which are not typical for the host country", - says the co-author of the research, senior research associate of the Sukachev Institute of Forest KSC SB RAS and Institute of Ecology and Geography of the Siberian Federal University, Natalya Kirichenko.
The plants of these plantations are able to attract local insects-pests which can change their food preference and start consuming the plants- "guests", not resistant to the new pests. The simplest examples of plantations for observation of the second type are botanical gardens and arboreta. They represent a wide range of introduced (not characteristic for this area) species of woody plants which can also be targets for the local pests.
"Early detection could have prevented the ecological catastrophe on the Black Sea coast of the Caucasus wh ere entire grooves of the endemic Colchis box-tree are dying", - adds the researcher.
The authors have developed unique protocols describing every step: from searching for harmful species of arthropods (insects, herbivorous ticks) and phytopathogens (pathogenic fungi, bacteria, viruses – triggers of plant diseases) to determining taxa using morphological and molecular-genetic methods. All these approaches can effectively reveal the pests species which change their diet from the local to newly introduced plants, the so-called targets.
Source: RIA Novosti
Share: